The World's
Original All-Aluminum
Pinewood Derby® Track

The Ultimate Track for Pinewood Racing!


BestTrack® is the Patented* Original All Aluminum Track for Pinewood Derby®, Awana Grand Prix, Kub Kar Rally, Christian Service Brigade, and Royal Ranger races, that you can add lanes to as your budget allows!

Coming! DragMaster

TM

Light Tree.
Watch for Further Details!

Like us on Facebook to be notified of new products and announcements!
Similar stop systems on other tracks are just an imitation!





All Tracks Include:

Stand, Starting Gate and our Patented Stop System shown above.

See The Video!
Lifetime Warranty on All Tracks!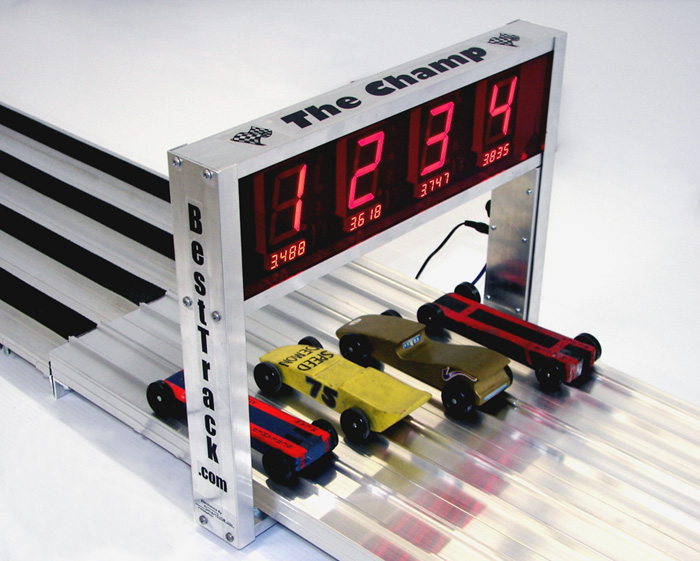 Designed especially for your BestTrack® Pinewood Derby Track.
Dual Display - See who wins the race from either end of the track!
Optional BestTrack® Leveling Kit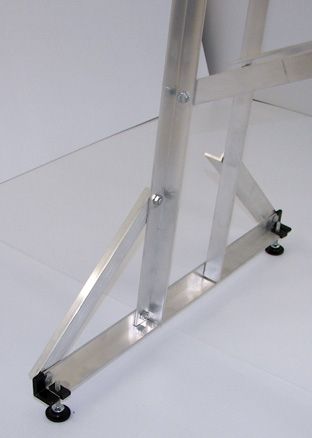 The
optional

Leveling Kit, shown at left on the stand assembly, will help level your track on uneven floors.
Leveling feet are provided for all sections of the track.
Poly feet won't harm your floors!
Optional BestTrack® Lift/Leveling Kit
Elevate your track off of the floor for better viewing!
Each leg has a threaded leveling foot that can be adjusted for uneven floors.
Track shown below with optional Lift/Leveling Kit.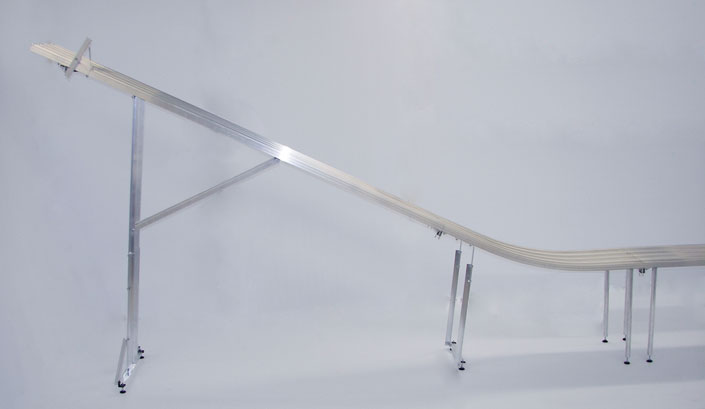 This is a rigid, tough, smooth track. No plastic tubes, no strings or cords,

no weights to hang and no flexible lanes that need support between joints with pieces of wood like other aluminum tracks.


There is no stronger track!
Make it longer or wider in the future.
From 1 to 8 lanes.
Grow your track as you grow your organization.
Complete 2-Lane Track System
From Only $463.00!!
Click Here for Complete Pricing
| | |
| --- | --- |
| This is a picture of our curve section. | Our 48" radius curve section is formed on CNC bending machinery for the best fit and consistency! It's ultra smooth surface is perfect and identical to the lane beside it. We guarantee it! More... |

This is a single lane of BestTrack.
No other track can support as much weight** as ours without damage. More...



Why We Don't Anodize More...
Our track can be assembled by one person in 15-20 minutes after initial assembly!
Not a kit where you have to cut parts and drill holes.

Just bolt it together using only one 7/16" socket wrench and a screwdriver!
BestTrack

®


Super Loop
For additional fun following your race, add the Super Loop! Installs easily in minutes.

See The Video!

Space Derby

Ò

Tracks

Trophy
Display Stands

Display Stands



Our new, all aluminum Space Derby

Ò

Track will ensure a fun, fair race. Complete with start tower, start gate, and finish tower. Click here for more information.

Car Carriers



Car Carriers
Our optional Color Kits add bold colors to identify your organization. Choose from the 9 colors below.

If you are considering a new track for your Pinewood Derby®, Awana Grand Prix, Kub Kar Rally or Royal Ranger race, don't buy anything until you see the BestTrack® aluminum track. Our unique patented design is the Original All Aluminum Track that you can expand one lane at a time as your budget allows. It's strong, lightweight, and the joints are smooth due to our proprietary extrusion design with 3/16" diameter registration pins between sections. This ensures a fast and FAIR race. No more "fast lanes" or cars jumping off halfway down the track.
We designed BestTrack® with Cub Scout® and other organizations standards in mind. It has the standard 3-1/2" wide lane width with 1/4" high center guide rails. Notice that we cleared out the area in the middle of the rail for additional ground clearance to help out the occasional scout who puts his weights under his car. Each lane interlocks with the next lane due to our exclusive "nesting" ridges on the sides of the extrusions. End to end registration is assured by 3/16" diameter registration dowel pins at each joint. The most accurate alignment system available.

Lane addition kits are inexpensive and easy to install. Rubber pads are included to protect your floor and to provide a stable and secure race track. We can pre-punch your track for the most popular timer systems, at no extra charge. Please let us know if you don't want it punched. (Please note that we punch only the sensor holes. You may need to drill additional holes to mount your timer.)
Please call or e-mail us for more information. Please order early as delivery could take a little longer during the busy season (November through March). Get in line for the finest Pinewood Derby® Track available!
Telephone - 641-585-2299 or 1-888-582-2299 (Toll Free)
FAX - 641-585-1599
Address - P.O. Box 53, Forest City, IA 50436
E-mail - sales@besttrack.com