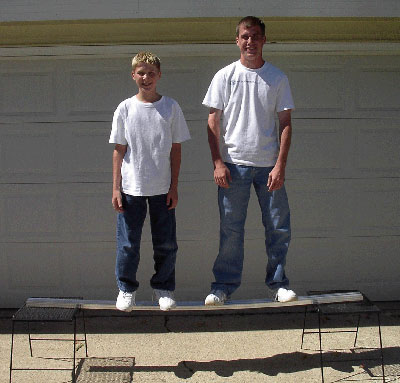 **Note: Pictures are for reference only. Track is not designed or intended to be stood on.
As shown above, a single 7ft. long piece of our track can easily support over 200 pounds, supported only at the ends, with minimal flexing and no permanent deformation.** The strength is due to the tall cross section of our track (nearly 1-1/2 inches tall!). The tallest in the industry. We want to give you a track that will last you a lifetime. No other track on the market is stronger or more durable. Any other track would bow severely if tested like this. Of course, the strength of the track is greatly multiplied when several lanes are interlocked together. Other tracks show their track with a tire on it while fully supported on a flat surface. We aren't aware of anyone who drives their vehicle on their track. But what happens if a kid steps on it once it's assembled?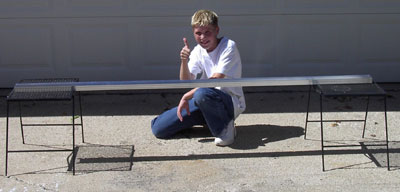 As you can see, the lane springs back without deforming.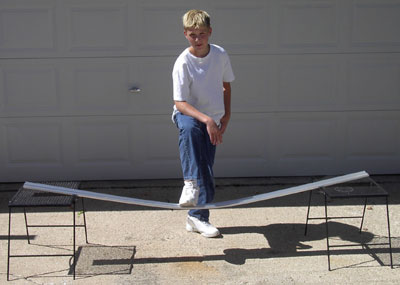 Flexible tracks*, with thinner cross-sections, are flimsy and will be fine when fully supported underneath on a solid surface, but if someone steps on the unsupported section, (or falls on it) during a race, it won't maintain it's shape.